Finally have some time to post some pictures from this weekend.
Had this trip planned for a couple months, as always you gotta worry about weather and boat issues when you have guys traveling long distances to come to shoot but just about everything turned out perfect. Weather was amazing and boat preformed flawlessly.
Joe from American eagle bows drove 7 hours Thursday morning from maine down to my place and we hit the road running. Luckily we avoided the Baltimore and DC traffic getting down to the hotel around 9pm. Unpacked and hit the water. Conditions were perfect with a good tide and water clarity. Didn't take long to get on some goldfish, carp, gar and catfish in short order. Joe managed to shoot his first catfish ever.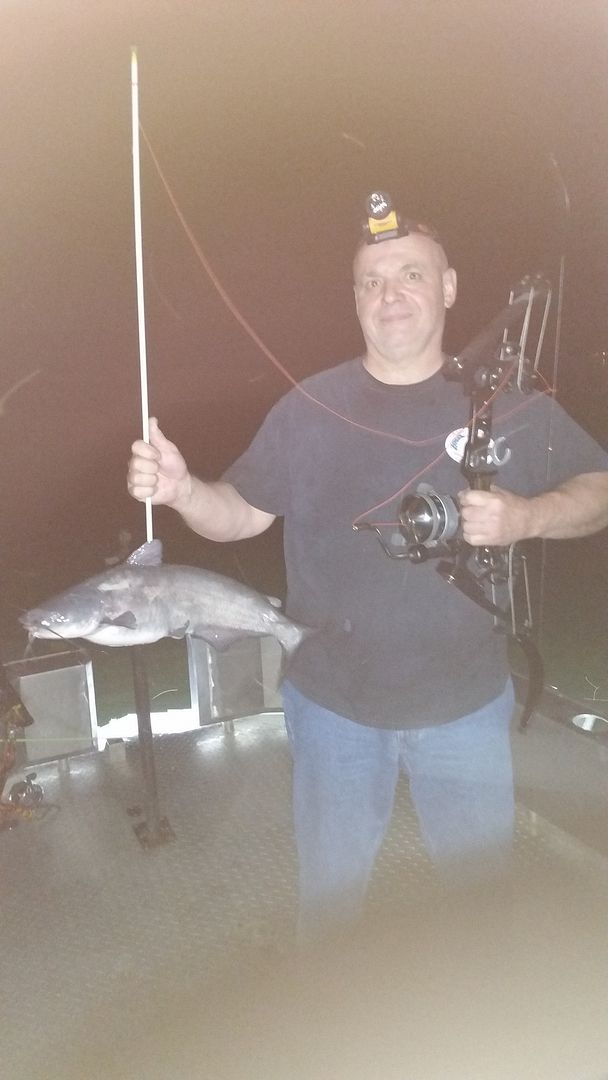 After the long day of driving we decided to call it a night and fished our way back to the launch. Checked a small cove and had a couple decent carp take off then I saw a nice snakehead sitting shallow but joe was too fast and made a great long shot on one of the carp. I managed to make a good shot on the snakehead to fill out the potomac slam.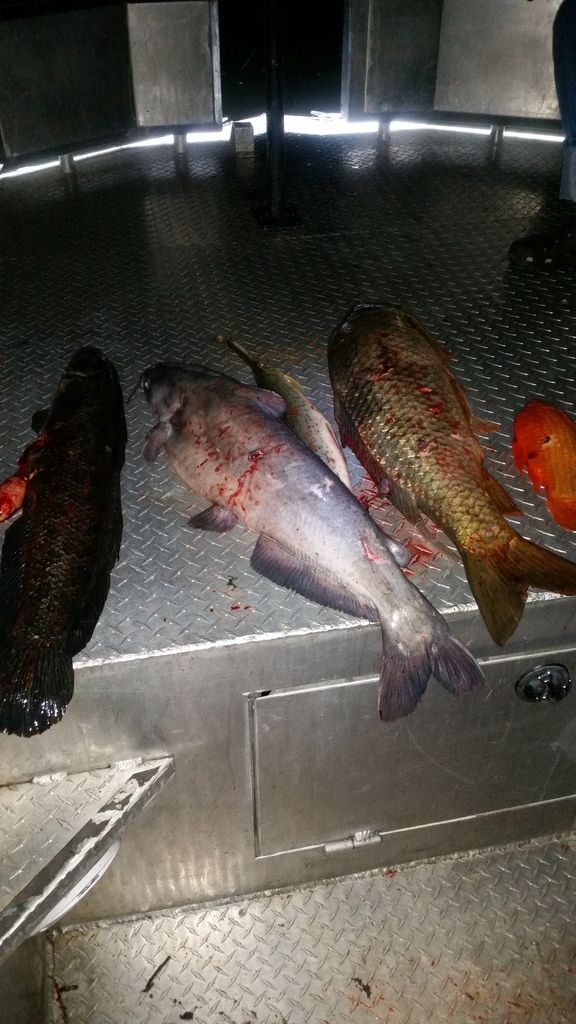 cleaned up and got some needed sleep.
Ken (deep_predator) flew in from Illinois around 12 Friday but unfortunately had a complication with the rental car place finally getting to our hotel around 3 or so. We talked and grabbed some dinner, unfortunately he was beat from working the night before and flying plus had to pick his cousin tony flying in from Missouri at 10. So they decided to head down to the bay while me and joe hit the potomac again. Fish just wernt there Friday night but we managed a few goldfish and gar. Joe managed to shoot his first gar then continue to lay the smack down on 4 more in short order.
I managed a nice orange and black goldfish that matched my American eagle pretty nicely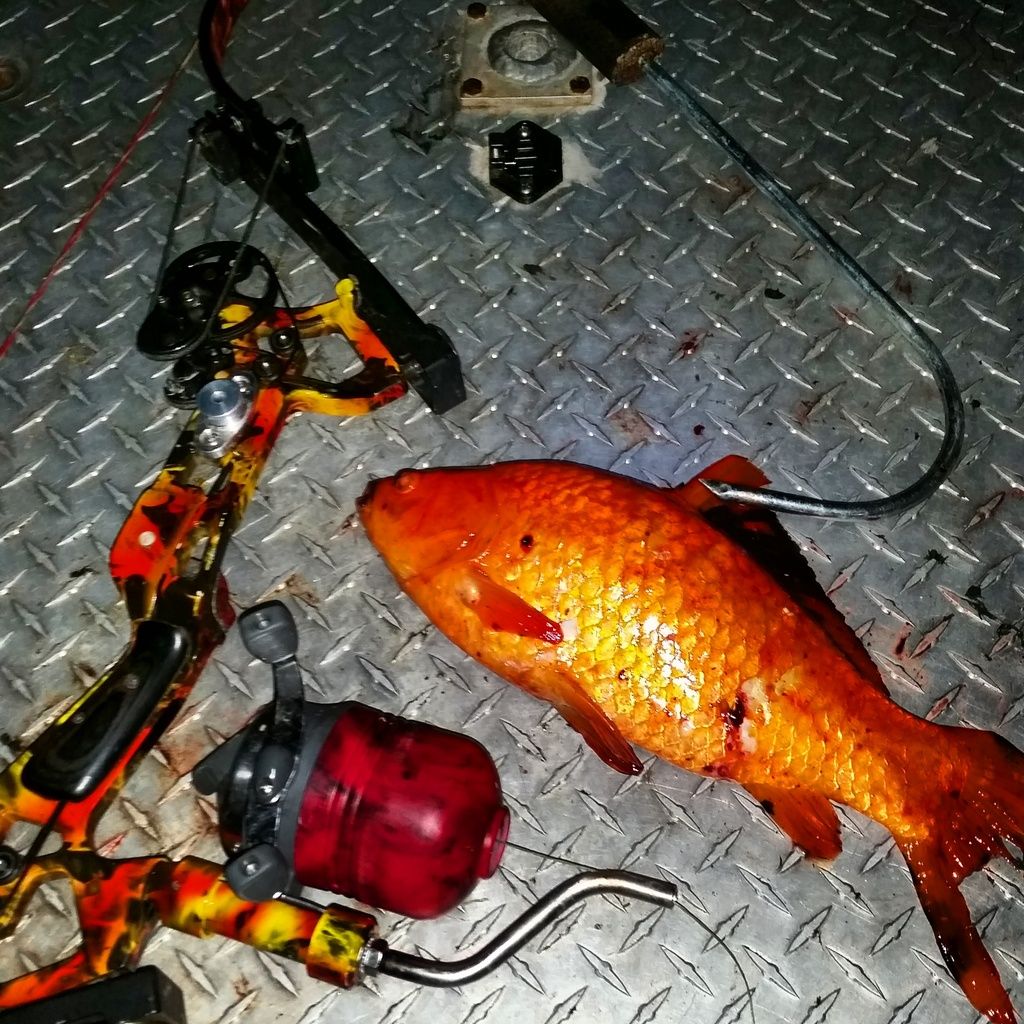 . Unfortunately Joe's arrows just couldn't connect on a goldfish but he dam close just about every shot. Once again we called it an early night.