Discussion Starter
·
#1
·
well with the ice way too thick to shoot through i got to tinkering in the garage and whipped this up.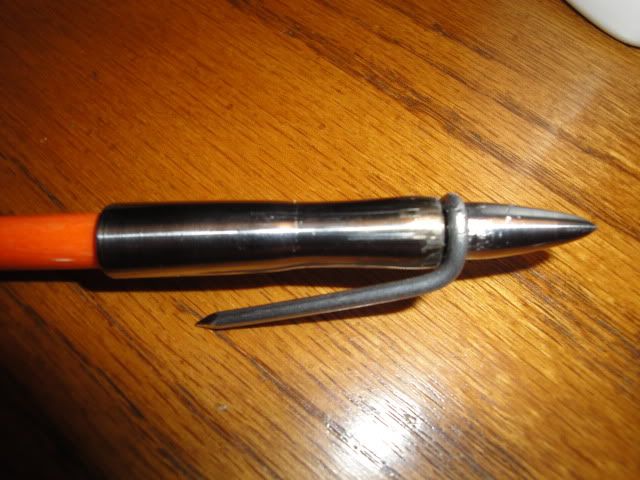 (it was all shiny without scratches until i shot it into the yard as a test)
just a piece of steel turned down with one end to fit the arrow and the other tapped for a field point. the barb is just an 8d finish nail.
i realize this prolly wont work anywhere near as good as a factory point but the satisfaction of making it myself will make it all worthwhile (or ill just end up throwing it in the river if it doesnt work) but either way it gave me somethin to do today.
Anyone else ever make homemade bowfishin stuff?