I have noticed some guys are having problems posting pics on the new site... Here is an easy way to post them from Photobucket.... Hope this helps....
1. Go to your photbucket account and choose the pic you want. Hover the mouse over the pic and left click on the "Direct link" this will automatically copy the link.
2. Click on the "insert image" icon and make sure you delete the existing HTTP:// that is in blue.
3. Right click in the box and paste the link.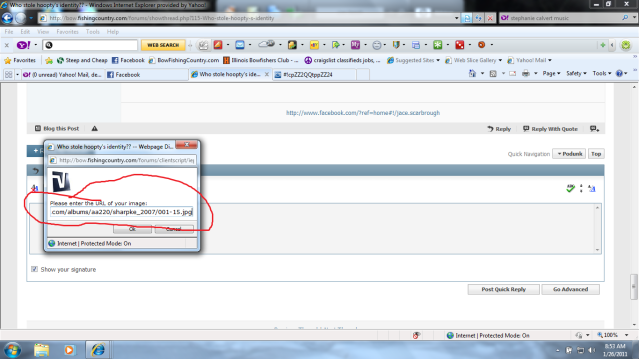 4. This will post the link into the message... In the new forum the image will not appear until you post it...